Am Sonntagabend (21.02.2010) hat die 24-jährige Carolina Rodriguez aus Bogota, Kolumbien, den Titel "Top Model of the World" erhalten. Sie gewann den Schönheits-Contest, der nun bereits zum 17. Mal statt fand. Aus insgesamt 43 verschiedenen Ländern kamen die Schönheiten, um im Spielcasiono Hohensyburg in Dortmund um den begehrten Titel zu kämpfen.
43 delegates from around the World did spend 10 exiting days in Germany, visting the cities of Cologne (Koeln), Bielefeld, Saarbruecken and Essen. A visit at the Cologne Dom, one of the most impressive Gothic Cathedrals which brings each year millions of tourist to Koeln, also a journey into the german Carnival which all of them enjoyed a lot.
In the night of the 21st. at the well know Casino Hohensyburg, the 2 hour Show started with the opening in Designer Evening Dresses, followed by the Swimwear Competition to select the Top 15.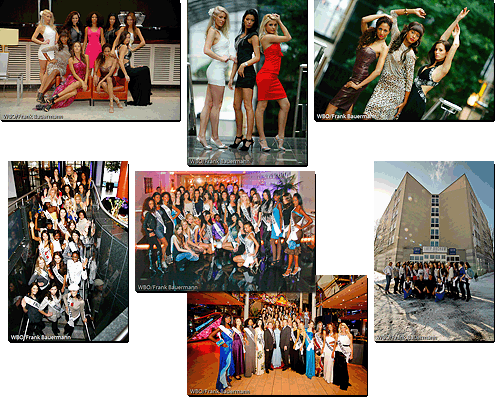 At the end the Top 5 have been selected by a panel of judges with Star Visagist Omega Bullok (who´s done Make up for Stars like Nicky Hilton, Roberta Flack or Mariah Carey), Modelagency Owner Marie Luise Cawi (Cawi Models Munich) and Susanne Philips (Allstar Models Cologne).
Also famous Ex "Tic Tac Toe" Singer Ricky Wältken and Society Lady Gisela Muth (having her own cosmetic line) have been judging.
Presse: gmx.de – web.de – bild.de – 1und1.de – sueddeutsche.de
> WBO – World Beauty Organization
> Heidi Klum und GNTM – Germany next Topmodel
The new sash for the 2009 winner was given by last years winner Debora Lyra from Brazil. Over 11 TV Stations have been attending the 2009 finale and for first time we had as well TV Stations from Brazil, Kosovo, Macedonia and Malta attending.
The Top Model of the World will continue with the 18th anniversary in 2010.
The Top 15:
Colombia
Venezuela
US of America
Ukraine
Germany
Philippines
Curacao
Czech Republik
Taiwan
Ghana
Puerto Rico
Romania
Bulgaria
Serbia
Sweden
Special Awards:
Best Hair Award – Venezuela
Best Skin Award – Venezuela
Photogenic Award – Romania
Congeniality Award – Spain
Best Evening Gown – Honduras
Best Body Award – Canada
TMW – Talent Award – Colombia (was presented in a special pageant)